A good employee helps make you and your business shine, and when you're good to them – meaning you take the time to acknowledge their value, thank th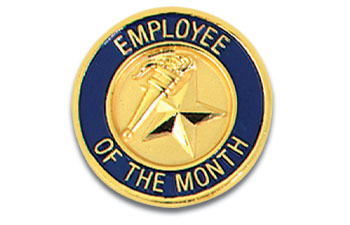 em, and reward them for a job well done – you're going a long way at instilling loyalty. This is important, since the cost of replacing quality employees can be hefty (think of the recruitment and training costs involved).
Employee Appreciation Day falls on the first Friday in March (it's on 3/2 this year), so we thought it would be fun to share some ideas for employee morale boosters. Remember, it's the simple things that can make all the difference.
1. Don't underestimate the power of flowers. Flowers add a lovely touch to a cube or desk, and who doesn't like receiving a gorgeous vase full of brightly colored buds and petals? Worried that the guys in your office might not be into flowers? Think potted plants. And there's always something like Edible Arrangements (which works great for women as well).
2. Make it fun. It's fun to acknowledge your employees, so consider adding a fun little
gift as an extra bonus to one of the ideas above. Some of our favorites:

Personalized coffee mugs. Fill personalized coffee mugs with candy, scratch tickets, and a gift card to a place the employee likes, such as Barnes and Noble.
Balloons, balloons, balloons! Tying bunches of personalized balloons around the person's cube is a fun idea as well.
3. A "lunch on us" program is also fun (and economical). Reward your employees with lunch. If it's one employee you want to treat, either take the person out to lunch or provide a gift certificate to a restaurant. If it's a team of employees you want to celebrate, invite a local restaurant to come in and cater lunch.
4. Talk 'em up. Thanks to social media, now you can highlight the great work your employees do and share this news with customers and prospects. For example, a limo company might do a shout out on Facebook about one of its awesome chauffeurs and then link back to a feature on the website. This not only makes the employee feel good, but also shows your customers that you value your workers.
What ways do you celebrate your employees? We want to hear them. Share in the comments.