Today, it's easier than ever to operate a business out of your home: an Internet connection, computer, and phone are pretty much all you need to get started. That said, the lack of a brick-and-mortar storefront can affect how you get the word out about your biz.
Promotional Products to the Rescue
The right promotional products can pick up the slack and help get the word out about you and your business. Whether you're a marketing consultant, web master, copywriter, virtual assistant, graphic designer, or some other home-based business entrepreneur, here are five of our favorite promotional products for you to consider.
1. Promotional pens. This is an economical choice for home-based business owners, but also a smart choice. When you meet with clients or prospects, bring a bunch of pens and leave them behind. Heading to network meetings? Bring your custom promotional pens in addition to business cards. Doing some work at the local coffee shop? Go ahead – leave a pen or two behind. You never know who might pick it up and check out your website or contact you.
2. Promotional mugs. Whether you have an office in your home where clients meet with you or you like to send personal thank you gifts to customers, promotional mugs are a great way to get your business in people's hands.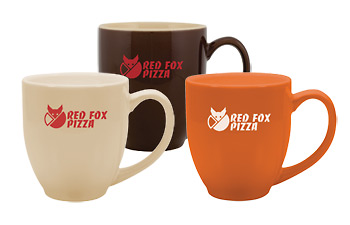 3. Custom stress relievers. These are perfect for networking meetings because, let's face it, fellow small business owners will understand stress! Custom stress relievers are also great items to include in goodie bags (think gift bags at luncheons, charity galas, and networking events).
4. Customized bottle openers. These are also great gifts for goodie bags, since they're useful items. You could also use them as part of a fun direct mail campaign. If you're a b2b business, like a marketing consultant, the message might be "I have the tools that open up possibilities for your business." If you're a b2c business, such as a wedding caterer, your message might be "We make sure the fun doesn't stay bottled up." You get the idea.
5. Custom wall calendars. What better way to stay in front of prospects' and customers' minds than through a custom wall calendar complete with information about you and your business? We can't think of any. Calendars advertise your business ALL YEAR LONG (and for a fraction of the cost you'd spend on print ads). Include the calendar as part of your "getting started" package that you send to clients/customers. It's also a great item for goodie bags at end-of-the-year holiday galas and charity auctions.
How do you get the word out about your home-based business? Share in the comments.