As the summer comes to an end, preparations for fall walk-a-thons and road races go into high gear, like those that are organized for Breast Cancer Awareness Month in October.
Here are six awesome promotional products to stock up on now.
1. Breast Cancer Awareness Products. From pins to bracelets to everything in between (like the pink ribbon white visor pictured below), Amsterdam Printing has plenty to choose from.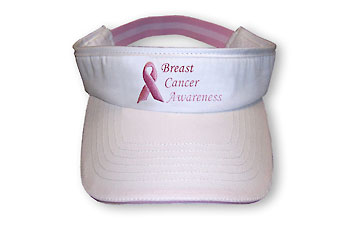 2. Stainless Steel Water Bottles. Encourage participants to stay hydrated and promote your cause at the same time with these ergonomic water bottles. The extra wide neck makes it easy to add ice cubes, too.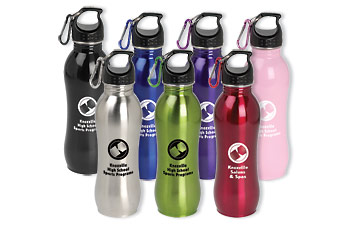 3. His & Her Custom Sport-Tek Competitive Tees. Whether you're part of a smaller group taking part in a walk and you want a consistent look among all of your members…or you're organizing the walk and want promotional T-shirts for all your volunteers, our Sport-Tek Competitive Tees get the job done. Available for men and women.
4. Custom Bottled Water. Promote your organization's message on the sidelines…at the registration desks…inside the medical tents…and anywhere else people will be requesting bottled water during your events.

5. Custom Hand Clappers. Give something fun to all of your sideline fans, to staff, or even for walkers and runners to use as they participate in the walk-a-thons and races.

6. Promotional Cow Bells. These extra fun items can liven up a crowd with a flick of the wrist. (Perfect for youth sporting events as well: think high school football games on Friday nights.)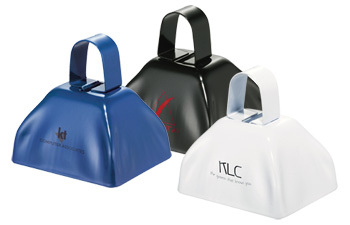 Are you taking part in any walk-a-thons or road races this fall? Give a shout out to the organization in the comments below!