We're all back from stuffing ourselves with turkey, mashed potatoes, and yummy homemade pies (among other things). So as we loosen our belts, it seems fitting (ha!) that we talk about some creative ideas for promoting health programs or fitness-related businesses.
After all, the new year is fast approaching, and it's always a time when people think about getting back on the wagon and focusing on their health. Plan now so you can capitalize on this captive audience then!
1. Think in terms of boot camps. As you know, people are poised to make health-related changes every time the clock strikes midnight on December 31. Take advantage of this by offering a "boot camp" (or a special program, if that sounds a little less aggressive) around a topic related to your specific business. Are you a personal trainer? Offer a weight-loss boot camp. Are you an acupuncturist? Offer a "healthy new year" series of treatments to combat colds and other illnesses. Promote these on your website, through social media, and newsletters.
2. Think collaborative efforts. Cross promotions are one of the most effective ways to get new customers. If your personal trainer recommends a chiropractor for your aching back, you're much more likely to call the referral rather than call up some random practitioner you found on Google.
As the owner of a health-rated business, think about your colleagues. Whom do you know and trust (of course, you should never give a referral unless you truly can vouch for the person you're referring your client to). Do you own a gym? Ask the local acupuncturist in town to give a presentation and make it open to members and non-members alike. You promote the acupuncturist to your customer base, and the acupuncturist promotes your gym to his or her customer base. It's a win-win for everyone.
You can do this type of collaboration with a variety of health-related businesses. For example, a personal trainer could team up with a nutritionist (the two of you could go "in" together on offering a weight-loss boot camp). A massage therapist and physical therapist could team up. You get the idea.
3. Dig into your rolodex. When it comes to the health sphere, your past customers can often be your best future clients since so much of leading a healthy lifestyle involves maintenance (e.g. regular workouts, seasonal visits to the acupuncturist, occasional adjustments to the back, etc). Heading into the new year is the perfect time to design a re-engagement campaign to entice past customers to come back. The campaign needn't be overly complicated either. Sending a targeted email newsletter to customers you haven't seen in six months and offering them a special incentive (a discount or a free service when they book a certain number of treatments or visits, for example) will likely spark some interest.
4. BONUS: Stock up on your promotional products. Since you're hopefully going to be starting the new year with a bang, make sure you have the right promotional products to give to your clients or staff. (These products also work great for company health programs as well!)
Custom fitness bottle. Your clients will love the sturdiness and cleanliness of these stainless steel bottles. You'll love that they have plenty of room for your company name and logo.

Custom hand grip exerciser. These are perfect for home, the office, or when you're stuck in traffic. Imprint your tagline and choose from fun, bright colors.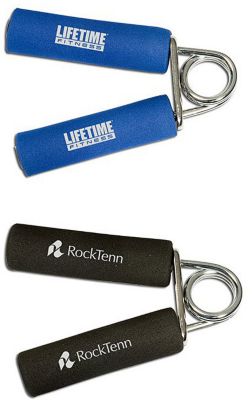 Promo stopwatch and compass. Sturdy. Multi-functional. Cool-looking. What more could you want?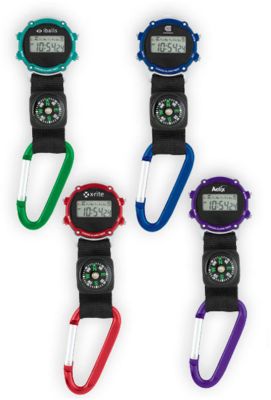 Imprinted jump rope. These are perfect gifts for personal trainers, gym owners, physical therapists (and more) to hand out to clients. These jump ropes are easy to grip and eight feet long. Plus, they come in five colors.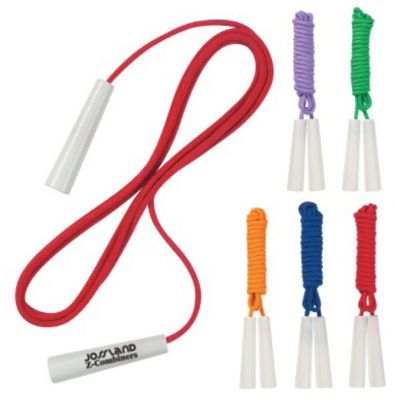 Custom flyers. This is always a fun gift to give to clients. Promotes exercise while having fun, which is what it's all about.
Do you own a health-related business? How do you promote it? Share in the comments.