One of the best things about working at Amsterdam Printing is all of the awesome people we get to work with—this includes our fellow employees AND our customers. We love coming to work every day and helping people find the perfect promotional product for their business.
We also love seeing which products become the "stand outs" over the course of the year. Last year, we wrote a post on the top promotional products from 2011. Without further ado, here's the list of our top promotional products from 2012, chosen based on a mix of customer feedback and product reviews.
1. Brightwell Keychain – 4.5/5 stars
Oh, yeah! The Brightwell is holding its position as one of our top promotional products for the second year in a row, and for good reason. It's a flashlight and keychain all in one. Here's what one happy customer had to say, "We ordered these as prizes for our alcohol-free prom. The students and staff really like them and enjoy the added bonus of the light being bright. I will order them again for our future events!"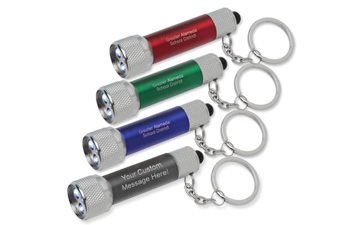 2. Marcello Pen – 4.3/5 stars
Colorful grip! Slick silver barrel! Plenty of room for messaging! Sounds like a winner to us, of course, but here are some other very convincing words from a customer, "The product appeared to be just what I ordered on line and had seen in promotional literature. My customers are all pleased with the small token of appreciation for their business. I am one very satisfied customer."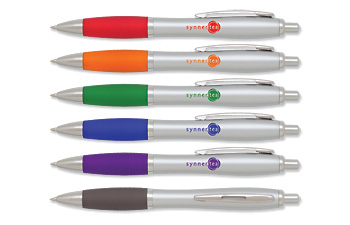 3. Sunsplash Tumbler – 5/5 stars
In a world that's all about going green, re-usable cups are becoming more and more popular. These tumblers are extra cool because of their size (16 oz.) and the fact that they can be used for cold and hot beverages. Here's a snippet from one happy review: "These are a great hit with everybody. Keep drinks cool and are very trendy. They are sturdy, and a nice quality. This is an item people will use and keep handy."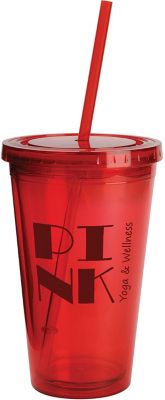 4. Alantra Pen – 5/5 stars
These custom, ultra laser™ engraved pens write as well as they look…and that's saying a lot!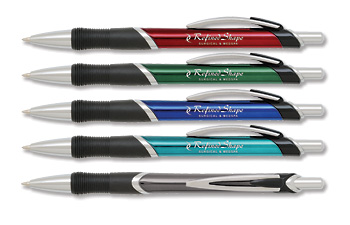 5. Custom Ceramic Color Accent
What's so cool about these is that you choose from six colorful interiors in addition to being able to customize the exterior with your message. Wow!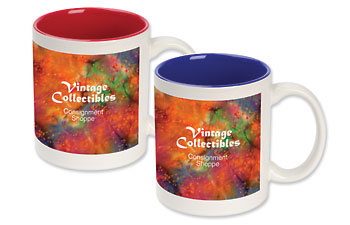 6. Maxfield Pen 4.5/5 stars
This Amsterdam Printing original is always a crowd-pleaser. But don't take our word for it. Here's what one happy reviewer had to say, "These pens are not only good looking, they write smoothly. Amsterdam offers the best customer service we have encountered in many months!"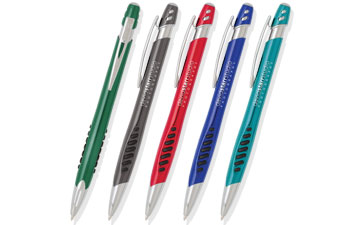 7. Grande Tote – 4.8/5 stars
Promotional tote bags that look sharp, are roomy, and re-usable? Um, yes, please! Your custom imprint will really go places on these puppies. Talk about awesome walking billboards for your organization! As one customer said, "Very good quality materials and am again impressed with the printing of the logo. Great job!"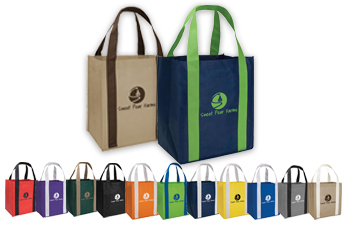 8. Banner Key Chain – 4.5/5 stars
The bold, ultra-laser™ engraved imprint adds awesome value to these fabulous key chains.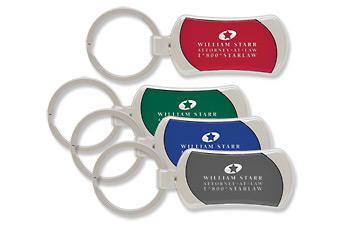 9. Promo-Laser Calculator – 5/5 stars
No more saying, "Hey, who has a calculator?" These calculators look great and are the perfect size for briefcases, purses, backpacks, and more. Engrave your logo on the front and be remembered!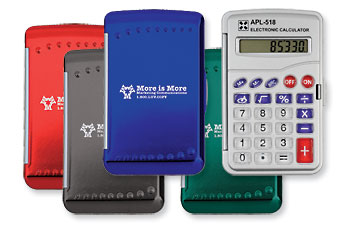 10. Impact Stylus
This two-in-one deal gives you a pen and a stylus, while looking super sleek. Makes a great eye-catching item, especially for trade shows and networking events.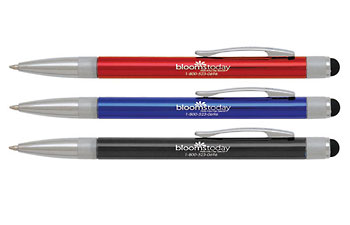 Don't forget about our 100% Satisfaction Guarantee. Watch the video below to learn more.
On behalf of everyone at Amsterdam Printing, we wish you and your family a happy, healthy, and prosperous 2013. See you next year! :)