Hello, June! So good to see you again. We've missed you. We've REALLY missed you. To celebrate our enthusiasm for this sun-shiny month, we thought we'd share some of our hottest summer-themed promotional products. Stock up now!
1. Sunsplash Tumbler. Bright, cheerful, and re-usable, these tumblers are the epitome of happiness. Seriously, what more could you want? Oh, yes—plenty of room for your logo and message. No problem! We got that covered as well. But don't take our word for it. Here's just one of many happy reviews on this promotional product: "We got these cups for our staff and they LOVE them, in fact, the majority of them bring a drink to work in them every day."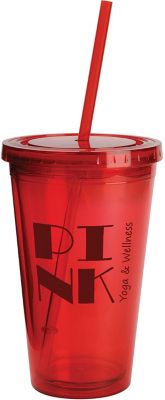 2. Neon Classic Sunglasses. What's something everyone, from kid to grown-up alike, wears in the sunshine? If you guessed sunglasses, you're correct. Now your customers, prospects, and employees can protect their eyes (thanks to UV protected lenses) while sporting your company name on the side. Think of all the exposure you'll get at the beach, BBQs, July 4th parades, and more!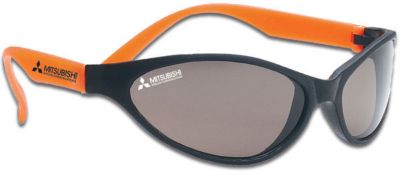 3. Cool Flex Cooler 6. For all of your chillaxing needs, this cool flex cooler for six will serve you well. It's durable, it comes in a variety of colors, and there's plenty of room for your imprint. BONUS IDEA! Use these for a hot marketing promotion: fill 'em up with goodies and hand deliver them to some of your top clients. They'll be grateful…and impressed.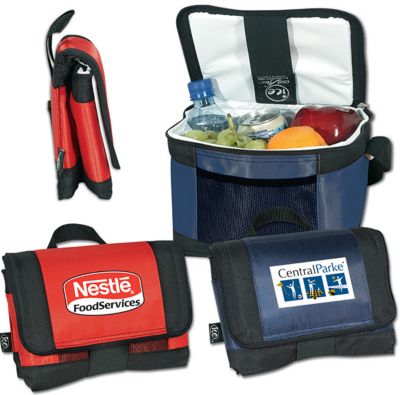 4. Ten Tall Tees Pack. If you conduct a lot of business on the links…or if you know your prospects and customers do…then these golf tees are a MUST. These are also the perfect promotional items to hand out at any golf events or tournaments you or your business is involved in.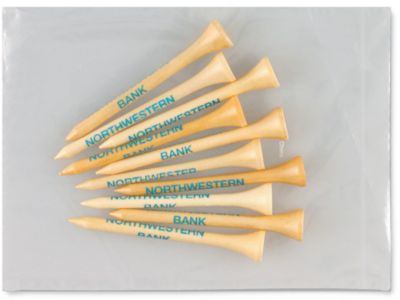 5. Flying Disc. The best kind of promotional products are functional ones, and flying discs always get a lot of use during the summer among kids and grownup kids alike. People who've bought this item agree. Here's what one reviewer had to say: "These discs are very affordable and as effective as any other promo item available. They have been very popular with adults and kids here at our store. The plus is it keeps our info in the customers' hands." Sounds like a winner to us!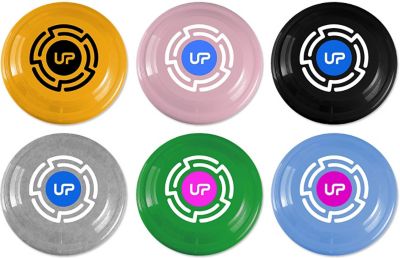 6. Koozie. Keep canned beverages super cool, even under the gaze of the summer sun with these super cute Koozies. They're perfect for the beach, the car, the backyard BBQ, and more…which means these puppies are bound to get a lot of mileage and your message will be seen by many eyeballs before the season's over.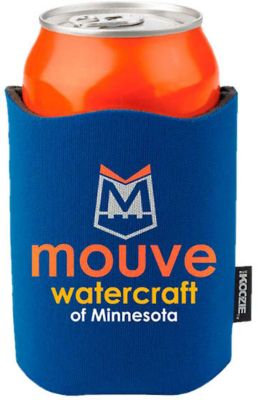 7. Hercules Tote. It's true: this bag is fit for the son of Zeus, which means us mere mortals will get a lot of use out of this extra roomy tote. It's perfect for weekly runs to the store or summertime events like camping trips, weekends away at your cabin up north, employee or family picnics, and more.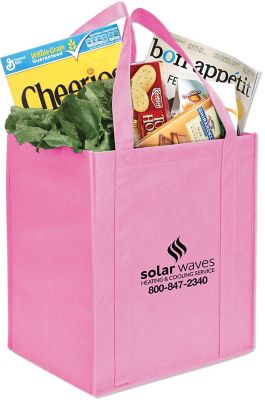 8. Folding Chair w/carry bag. Your customers and employees will be able to hit the beach, the game, the BBQ, the parade, the picnic (OK, you get the idea) in comfort and style in these super convenient folding chairs with carry bags. Seriously, whoever sits in this will feel like she's on the set of her own summertime movie. Of course, the name people will remember will be your company's name, thanks to the large imprint area.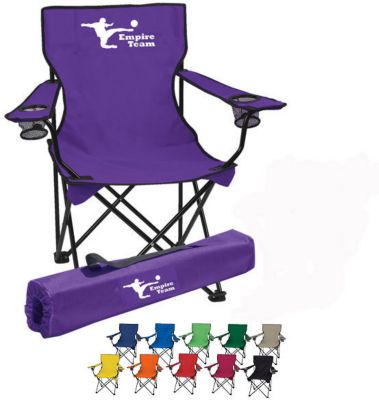 9. Striped Accent Boat Tote. This bag's timeless design (who can say no to nautical stripes?) is what makes this bag so special. You can rest assured people will use it over and over, season after season, all the while sporting your company message. Now that's the type of free advertising we all seek, right?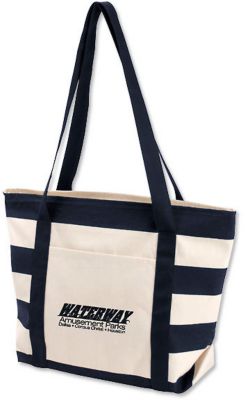 Which promotional item is your fave? Share in the comments!