If you're looking for an effective and affordable way to promote your business and get better brand recognition, promotional products are the way to go. According to a recent study from the Advertising Specialty Institute (ASI), "…promotional products consistently rank among the most influential, enduring and cost-effective ad mediums available."
Other highlights from the ASI study include the following: "Over one-half (52%) of the time, products give consumers a more favorable impression of the advertiser, a trend seen in every country surveyed." And this: "One-third of U.S. consumers say they are more likely to do business with an advertiser after getting their logoed product."
Pretty compelling arguments, right? So the question becomes this: how should you use promotional products once you make the investment? After all, they're not going to do much for you if they're sitting around the office gathering dust. Never fear! Here are ten ideas.
1. Trade show swag. Booth "bling" is a must-have at any trade show event. You want people to walk away with an item with your company name on it so that they remember who you are. Great low-cost items include pens. According to the ASI study, writing instruments are the most popular products based on category in the US. (Shirts and bags come in second and third.) Browse our custom tradeshow giveaway products here.
2. Charity swag. Does your business sponsor charity events? Big sponsorships often come with big rewards, such as signage in a wide variety of places. Offer to supply the swag bags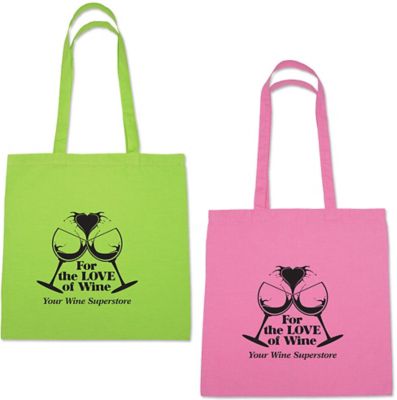 that are filled with all the other sponsorship giveaways. Or offer to outfit volunteers in shirts that include the charity's name and your company's name.
3. Referral programs. Your happy customers are your best form of advertisement. Make it easy for them to spread the word to their friends and family about how awesome your company is. There are many ways to set up a referral program (here's a post we wrote with one idea). One critical component is making sure you provide a "thank you in advance for participating" gift to your customers. This is where items like gift baskets come in.
4. Radio station tchotchkes. Do you do any advertising on your local radio station? Well, guess what? Radio stations often offer "value-added" options where they'll feature you (or products from you) at their station events. Why? Because the listeners who show up at these events LOVE getting free stuff, and radio stations just have so many CDs to give away. So offer some cool promotional products, like sunglasses during the summer and promotional coffee mugs in the winter complete with your company name and logo, and let the radio station's street team help spread the word about your business.
5. In-store freebies. You've probably seen some banks keep buckets of free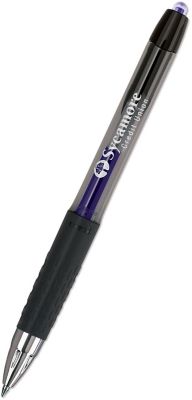 promotional pens on all of their counters for their customers to take. Who couldn't use another free pen, right? This idea can work for a variety of businesses: restaurants can offer promotional mints at the hostess station. Hair salons can offer combs or compacts. This helps customers remember you, and with some of these items (we're looking at you, pens), they tend to get around (yes, we have some admitted pen "thieves" on staff).
6. New customer programs. Doing a direct mail campaign? Make that piece more enticing to open by including a small promotional product inside. For example, an IT company might include a micro-fiber cleaning towel (for computer and tablet screens) or USB flash-drive keychains. People love free gifts, and the accompanying message will be much more memorable if someone has something tangible to associate with your company.
7. Networking events. Sure, everyone usually passes out business cards at these events, but there are other ways to make sure you and your company's name stand out. For example, wear promotional apparel that sports your business logo. Even if you don't get to talk to that interesting person across the room, at least he or she might see your company name on a shirt or jacket. This can make follow-up easier: "Hi, Jim – I didn't get a chance to introduce myself at the Chamber breakfast, but I was there with some colleagues…we were the ones wearing the bright yellow shirts that said Awesome Company ABC. Oh, you remember seeing us? Great!" You could also leave pens at everyone's place setting (if allowed—always check the rules first!) or pass out useful seasonal items during certain times of the year. For example, at all the events you attend during fourth quarter, you could pass out pocket calendars to people you meet in addition to your business card.
8. Employee apparel for personal use. Make sure your employees are decked out with apparel for every season, from screen printed t-shirts to embroidered sweatshirts. They'll proudly wear these items out and about, which gets your company name even more exposure.
9. Sales teams/street teams. If you have staff members who hit the road, make sure they represent your company by wearing appropriate apparel with your logo. For more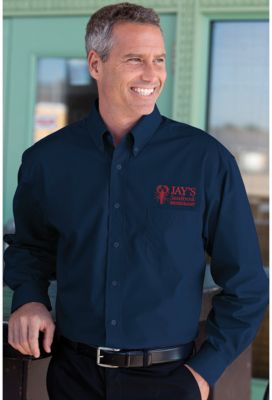 formal meetings, opt for logo'd dress shirts. For casual events, choose polo or golf shirts. And, of course, other on-the-road accessories, such as laptop and computer bags, are also important.
10. Community events. Another way to get the word out about your company is by giving back. Offer to sponsor a little league team and make sure all the kids' shirts include your business name. At a road race, provide water bottles for all the runners and make sure volunteers are wearing shirts that include your company name. At the local diner, offer some promotional mugs that include the diner's name AND yours (another idea: these mugs are free for people to take home with them. The diner is bound to love this idea!)
Do you use promotional products to advertise your business? What sorts of products do you use and how do you use them? Share your ideas in the comments.