While there's still plenty of summer left, we can't help but think of that back-to-school and back-to-work month lurking in the wings. Yes, we're talking about you, September!
Of course, one of the good things about heading back to school and the office is stocking up on new stuff. Here are five of our favorite promotional products to consider:
1. Lexington Academic Desk Planner
Nothing gets you back in the swing of things faster than seeing all your activities laid out neatly in front of you, right? And that's exactly what you get with this awesome academic planner. Keep it open on your desk or close it and tuck it in your bag. This makes a perfect gift for teachers as well.
One happy customer had this to say in her 5-star review, "My students love the planners. Even though they use their phones as their calendar, they also use this planner for just school activities. Perfect size and fits wonderfully in their notebooks."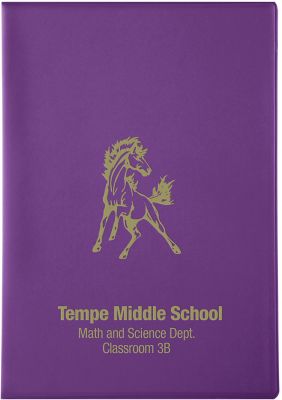 2. Polysure Refresh Water Bottle
What's not to love? These custom water bottles are made in the US, BPA-free, and leak resistant. Plus, there's plenty of room to promote your organization. This makes a great product to hand out at fall networking events or to employees as you get them psyched for finishing Q3 with a bang. Not to mention all the fall road races and sporting events for schools!

3. Igloo Polar Cooler Bag
Oh, summer vacation! We love you so much, despite the fact you often wreak havoc on our budgets! No worries. We can all save a few dollars as we head into the fall by packing lunch for work and school and doing so in style with this fabulous cooler bag/lunch tote.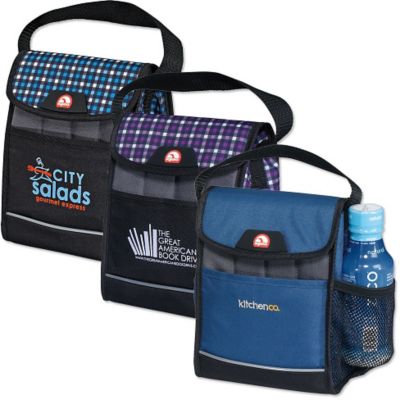 4. Amsport Duffel Bag
As we head into September, school sports get into full swing. This embroidered duffel bag is the perfect accessory—it's lightweight, yet has plenty of room, including two zippered compartments. Choose from a variety of cool colors and add your organization's logo, too. A happy customer had this to say, "Really like these duffels. My gymnastics team girls really like the two tone purple and black, and the embroidered logo really pops."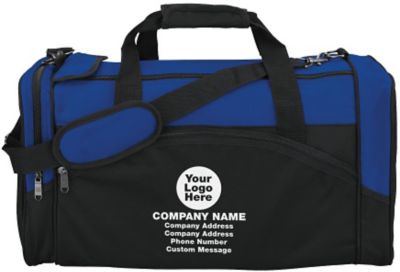 5. Hanes Comfortblend Zip Sweatshirt
We're still experiencing the dog days of summer, but those cooler nights (and cooler days) are only a hop, skip, and a jump away. During the cooler months ahead, you can snuggle up in this fabulous zippered sweatshirt from Hanes. Choose from ten great colors and don't forget to include your organization's logo/message on the front left chest or full back. Give this sweatshirt to your staff, team, family—or all of the above.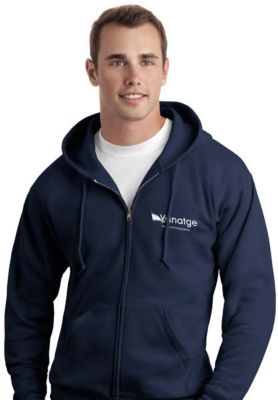 Which promotional product is your favorite? What other ways will you be getting ready for September? Share in the comments.