In our last post, we featured some of our coolest custom calendars for 2014. Now, let's talk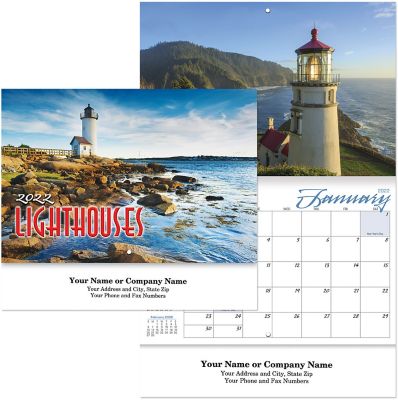 about the many ways you can use these calendars in your marketing mix. And yes—you can, and should, implement some of these ideas sooner rather than later!
1. Get networking! Hand out custom calendars along with your business card when you meet people at networking events during the months of October, November, December, and January.
2. Offer them as freebies at the cash register. For brick-and-mortar shops, keep stacks of calendars at the cash register (tuck some coupons inside) and give them to customers when you hand them their receipts.
3. Use them as part of direct mail promotions to prospects. Will your sales team be mailing any sales letters during Q4? Encourage them to include a custom pocket calendar along with their letter. Your sales team should also keep their briefcases stocked up so that they can hand them out at the end of in-person sales calls.
4. Think swag bags. Fourth quarter is a big time of year for charity events and holiday parties. Add custom calendars to the swag/goodie bags at these events.
5. Use them for a "we miss your business" promotion. Do you have a list of customers you haven't seen in a while? Craft a simple "we miss you" sales letter or card and include a calendar as a free gift.
6. Add a little something special to holiday cards. When you send out your holiday cards to clients, include a pocket calendar imprinted with your logo. They'll be opening the card in the office (most likely) so there's a good chance the calendar will stay on their desk in plain view.
7. Think stocking stuffers. Give your employees a bunch of calendars to use as stocking stuffers for their families.
Remember, you can order your 2014 calendars directly from Amsterdam Printing!
Do you use custom calendars to promote your business? How do you use them? Share in the comments!