It's a new year, so forget the mistakes and forgotten orders of the past. In fact, with our early bird specials, you can save BIG on your 2015 calendars. So seize the day, friends, and order your custom calendars now.
Here are some of our favorites to check out:
1. Quest Pocket Calendar. A happy customer provided a one-word review after buying this custom calendar: "Excellent." We tend to agree. The roomy imprint area and foil-stamped calendar cover make a bold, sophisticated statement. Choose weekly or monthly inserts. This makes a great gift for employees in the office or for sales reps on the road (they can give them away to their prospects and clients).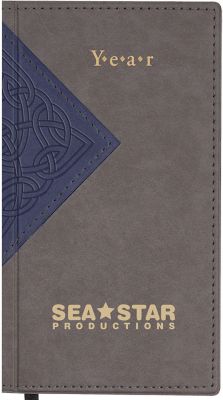 2. Nouveau Pocket Calendar. The word "nouveau" is French for "new," a theme that's especially apt this time of year, oui? Of course, even without the French name, we think you'd find plenty of reasons to fall in love with this item, like the durable faux leather cover or the rich looking silver or gold imprint. Ooh la la!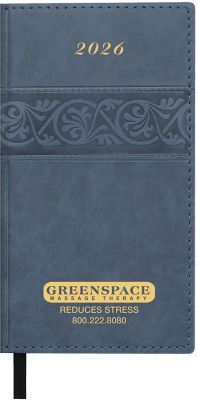 3. Luxe Wall Calendar Inspirations. We all can use a little inspiration now and then, right? And what better way to get our regular dose of positivity than through the gorgeous imagery in this wall calendar. Made in America, this calendar with gold framed images will make a statement on any wall. You can also personalize this calendar with your gold imprinted company messaging so that people will think of your organization every time they look at it.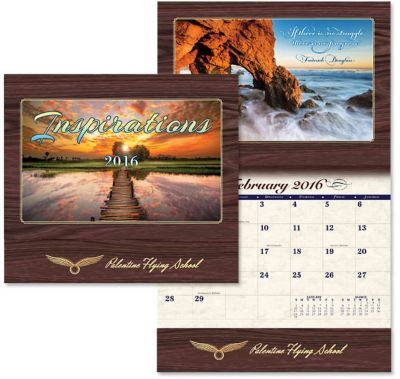 4. Scenes Across America Wall Calendar. Think majestic mountains, pastoral landscapes, and gushing waterfalls. These are just a few of the scenes captured in all of their glorious magnificence in this 13-month promotional wall calendar. Best of all, it is made in America. And if that's not enough to convince you, check out what one happy customer had to say: "The communication was fantastic, the product looks great, it was an excellent value, AND they shipped very, very quickly!"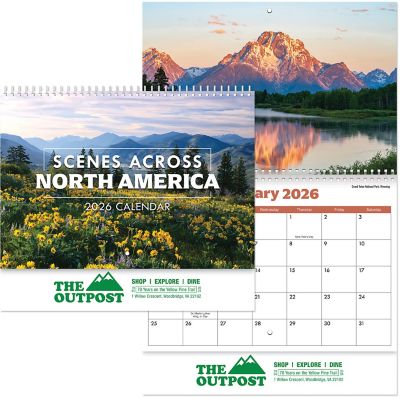 5. Giant Desk Calendar. We think your desk will feel naked without one. Stock up for all of your employees, and don't forget to order extras so that people can have them in their home offices as well.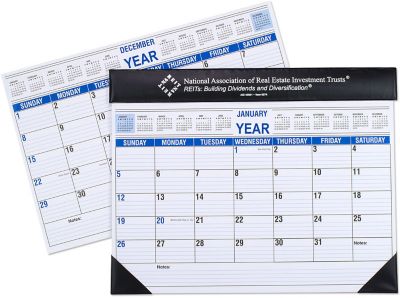 Which one is your favorite? And how is 2014 treating you so far? Share in the comments!