It's the season of love…and chocolate. We mustn't forget the chocolate, OK? Even if you've already stocked up on yummy treats for your Valentine, you should still bookmark these chocolate promotional items, since they're bound to make sweet gifts for prospects, customers, and even your employees.
1. Belgian Chocolate Deluxe Squares. We're talking chocolaty-goodness wrapped up in your company logo and name. Seriously, what better way is there to advertise? We can't think of any. These make great promotional items for swag bags and networking events.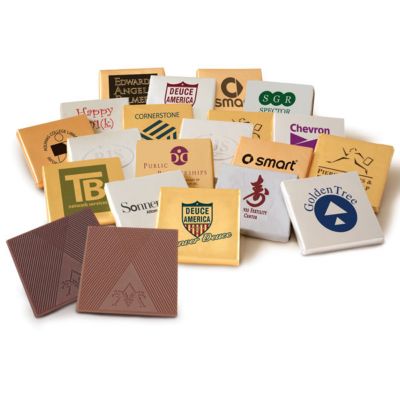 2. Chocolate & Business Card Holder. It's a business card holder that would make Willy Wonka proud. While we can't promise any golden tickets hidden inside, we can almost guarantee this will be a conversation starter and something people will proudly place on their desks (which means they'll be seeing your name and thinking good thoughts whenever they gaze upon it).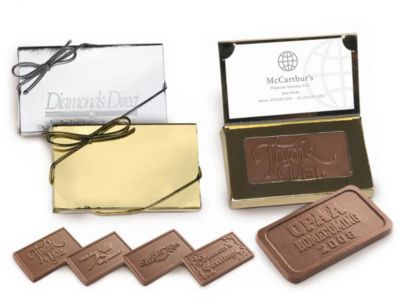 3. Chocolate Covered Pretzel. Sweet and salty. Salty and sweet. Plus packaging that highlights your company's name. Any questions?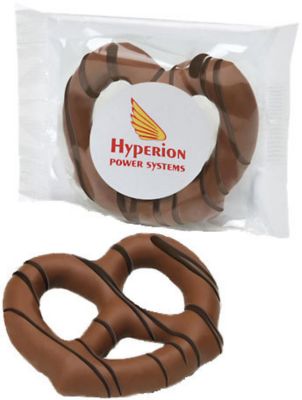 4. Bag of 3 Belgian Chocolate Hearts. Imagine a cool thank-you promotion to new clients where you send one of these bags and a note on the attached card that says, "Thanks for the love. We're glad to have you as a client." Pretty sweet, right? (And yes, we'll add your screen-printed imprint, like a logo, on the card.)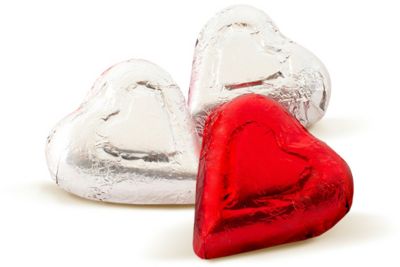 5. Renew You Spa Kit. All the spa essentials you need in one sea grass basket. What better way to show someone, like a current customer or employee, that you care than with this thoughtful gift. You can personalize the ribbon with your custom imprint as well.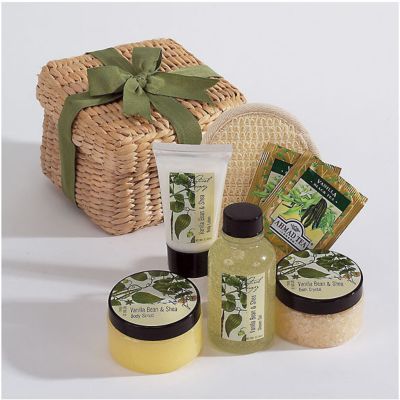 6. Luxe Truffle Box. Who wouldn't love a fancy box filled with delicious Belgian truffles (in milk and dark chocolate)? The stylish lid has plenty of room for your company name, and the pretty bow adds just the right touch of panache. This makes a perfect "Thanks for your business/referral" gift. It's also ideal for employees (think birthdays, promotions, and so forth).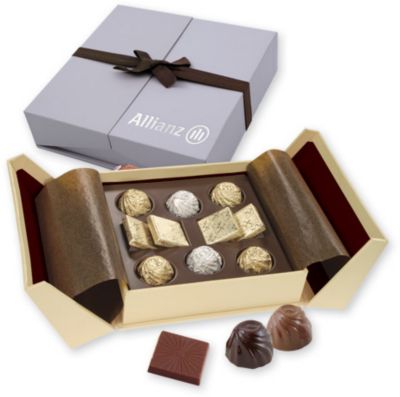 Which sweet promotional product would you just LOVE to try right now? Share in the comments. And Happy Valentine's Day!