It's been a brutal winter (thanks, Polar Vortex), so we're all more than ready for spring. If the weather where you are hasn't quite gotten the hint yet, don't fret. Instead, think sunny thoughts and peruse our top promotional product picks for the warmer weather ahead.

1. Pro Am Golf Umbrella. Nothing says "Get lost, Jack Frost," like a little golf paraphernalia. And this golf umbrella certainly fits the bill. Choose from nine colors (including some cool color combos) and rest assured this sturdy, 60-inch umbrella will keep you covered, all the while promoting your company's message (there's PLENTY of imprint space!). This is a great item for corporate and charity events.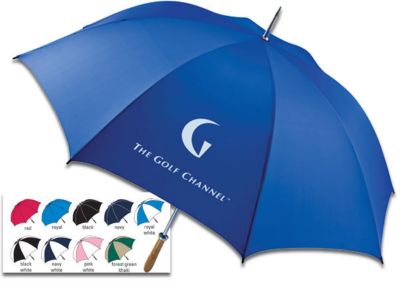 2. Golf Towel 15 X 18. Any serious golfer always has a golf towel on hand, so this promotional product will not go to waste. Add your company logo or message on the front. It's a great gift to give out to anyone you're networking or doing business with on the links, and, of course, it's ideal for golf tournaments as well. (Great for tournament swag bags!)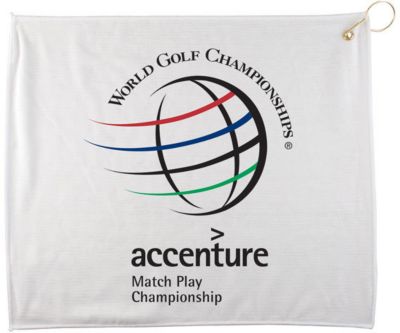 3. 10 Tall Tees Pack. If you're looking for a useful, affordable promotional product for golf events, well look no further. This pack of tall tees is it. Thanks to their length, you have room for up to three lines of text. Now if only we could guarantee a hole in one…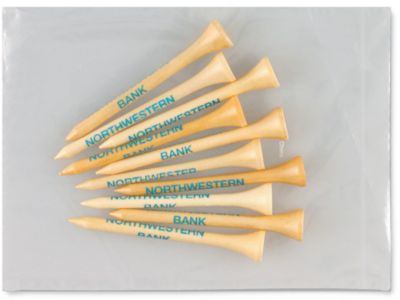 4. Anvil Golf Towel W/Grommet & Hook. If you're in the market for a fancier golf towel, then check out this find. Choose from seven vibrant colors and screen print your custom message—it will really stand out. The grommet hook makes it easy to attach to golf bags as well. This is a perfect item to have for those important golf outings where making a positive impression is the name of the game.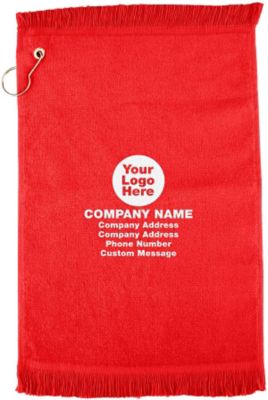 5. Golf Shoe Tote Bag. Taken from the "for the golfer who probably has everything" department, this golf shoe tote bag is just what the Phil Mickelson wannabe needs. Durable with a U-shaped zippered closure, this tote bag also has a great spot for your custom imprint.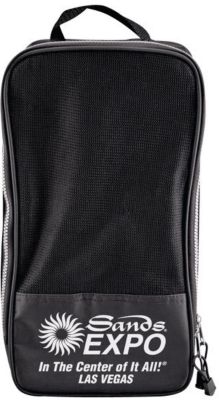 6. Aluminum Divot Tool And Ball Marker. This is a useful golf accessory that every serious player will want to have. The divot tool comes with a removable magnetic ball marker and attachment clip. We'll custom engrave your message, too.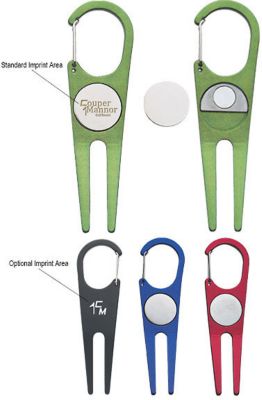 7. Nike Golf Technical Colorblock Cap. Golfers tend to be some of the most stylish folks around, both on and off the course. Give the golfers in your life another item to add to their wardrobe, like this cool cap with eye-catching color combinations and a prominent spot for your custom imprint.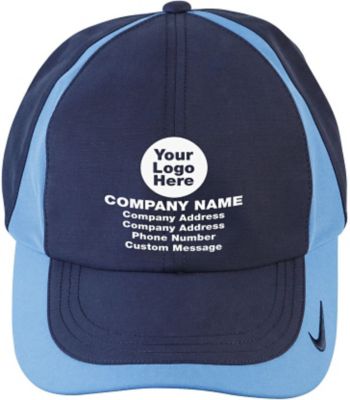 8. Pinnacle 2 Ball Business Card Pack. It's a golf ball gift set that doubles as a business holder. If promotional products could score a hole in one, this one would do it! The possibilities for this product are endless. Your sales reps could use these as leave behinds during sales calls. You—and your employees—could use this as a way to stand out from all those other business cards during networking events. Give them as gifts to current customers and prospects alike. And, of course, don't forget golf events!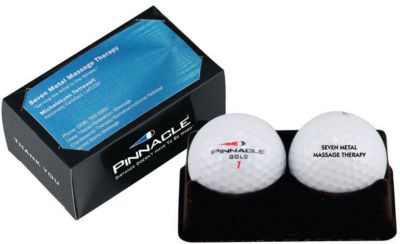 9. Titleist Nxt Golf Balls. This is a gift that is ALWAYS appreciated. After all, what golfer couldn't use more golf balls. Your custom imprint will appear on each ball…and depending on the gift recipient's skill level, who knows who'll be seeing that message in the weeks and months to come. :)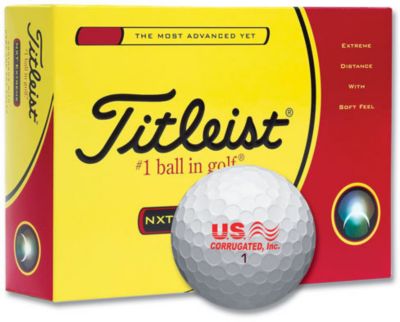 10. Visor Embroidered. Not just for golf outings, this visor is perfect for all things summer: cheering on ball games, playing volleyball on the beach, doing some gardening in the back yard. Give it to your employees, your customers, family and friends…just think of all the "walking billboards" you'll have promoting your business this season, thanks to the roomy imprint space.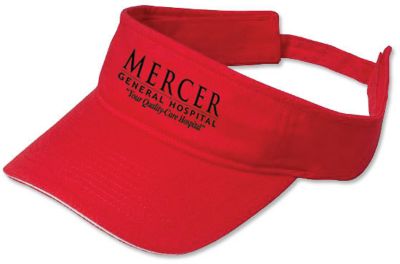 11. Polo Shirt 100% Cotton Embroidered. This is a great staple for any spring or summer closet. These classic polo shirts strike the right balance between sporty and professional, which is always a winning formula to us. Choose from a variety of colors and don't forget the embroidered imprint. Great for employees who are in the field.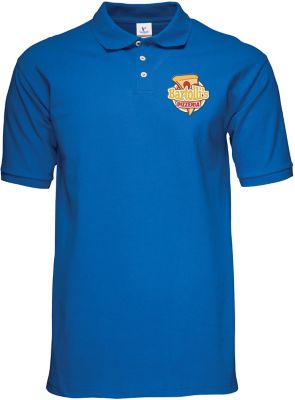 12. Serac Ladies' Utk Cool.Logik Polo. This sporty shirt caters to the active women in your world. It's made from material with natural cooling properties, making it perfect for women on the go. Choose from six snazzy color combinations and take advantage of the roomy imprint space on the front left chest.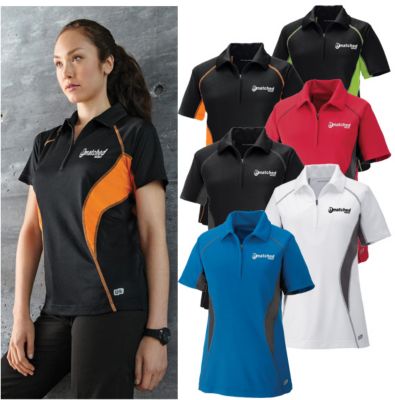 13. Serac Men's Utk Cool.Logik Polo. Not to be outdone, the guys have their own version of this awesome polo shirt. Just as cool, just as stylish and with the same great features.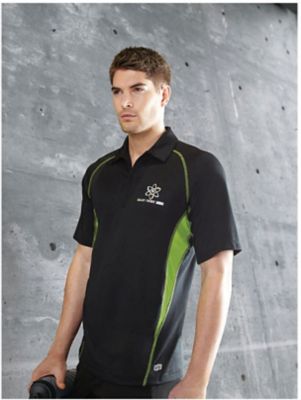 14. Sand-Less Beach Bag. From the "it's about time" department, this promotional item is bound to be the hottest one you give away this year. Go to the beach, cherish your memories, but leave the sand behind. And every time the happy person marvels at this innovative product, he or she will see YOUR company name and think even more good thoughts.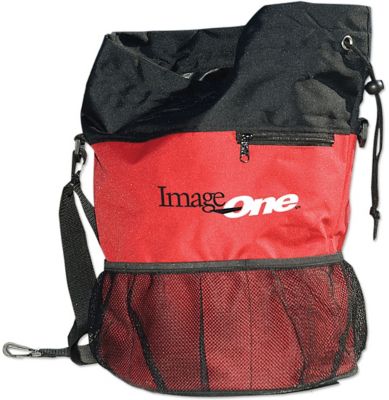 15. Folding Chair With Carry Bag. 'Tis the season for softball games and BBQs, lazy days at the beach and cozy camp fires. For every summer event, you need a place to sit, right? And nothing is worse than when there aren't enough seats. Never go without a place to park it, thanks to this durable, portable, and comfortable folding chair with carry bag. There are plenty of colors to choose from, and you can advertise your business wherever you go, thanks to the custom imprint.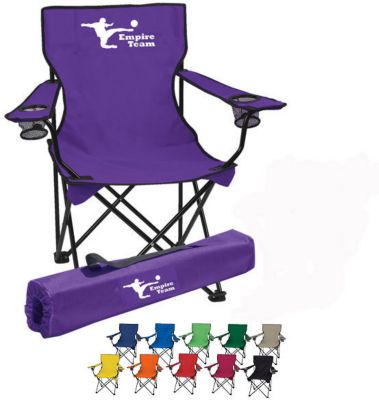 16. Flying Disc 9 Inch. It's a bird! It's a plane! It's a flying disc with YOUR company message on it! Hey, we think that's just as cool as spotting a super hero. This is an item that never goes out of style. Perfect for company outings, corporate event swag bags, and just-because gifts for employees and customers, the flying discs will, no doubt, get around.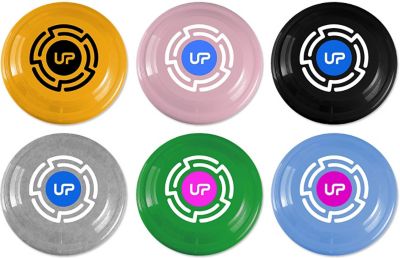 17. Malibu Sunglasses. It's the cool, colorful, must-have item for the sunny season. Get a "clear view" of their goals. This customer review sums it up best: "We gave these out at our company picnic, everyone loved them, good quality product."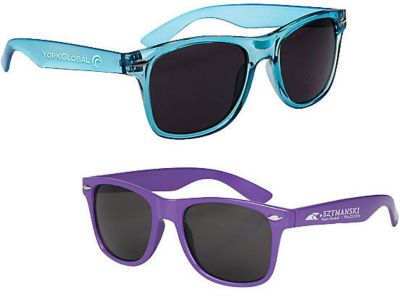 Which item is your favorite promotional product, and how are you celebrating the start of spring? Share in the comments.