Happy Earth Day! To celebrate, we thought we'd feature some of our eco-friendly promotional products.
1. Infuser Water Bottle (27 oz). Say no to plastic bottles and hello to this infuser water bottle that you can safely re-use time and time again. Bonus: it does more than just hold H20. It allows you to infuse your drink with whatever your heart desires: strawberries, mint leaves, tea bags, and so much more. The stylish imprint means people will love carrying it around with them this spring and summer, which means more advertising and branding for your business.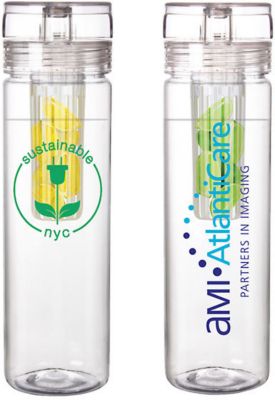 2. Natural Finish Wooden Yardstick. Ah, springtime! 'Tis the season for some indoor-outdoor housework, right? You (and your customers) need the right tools to get the job done, and a yardstick is most definitely at the top of the "must have" list. This natural finish wooden yardstick is made in the USA and has plenty of room on both sides for your imprint. It makes a great promotional item for any company dealing in the residential trades, such as landscapers, real estate agents, home renovation companies, and design/build firms, just to name a few. Exceptional value as well!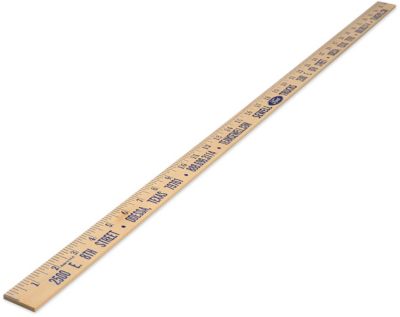 3. Stone Paper Notebook with Pen. The future of paper is here! Stone paper is a revolutionary paper product made from calcium carbonate powder. In other words, it's 100% tree free. Yes, you read that right. It's also water resistant, grease resistant, tear resistant, and insect resistant. Not only that, but the pen is also extra eco-friendly, thanks to its natural, recyclable paper barrel. There's plenty of room on the cover for your imprint as well. And who couldn't use an extra pad of paper and pen? You, your employees, and your customers will all be grateful.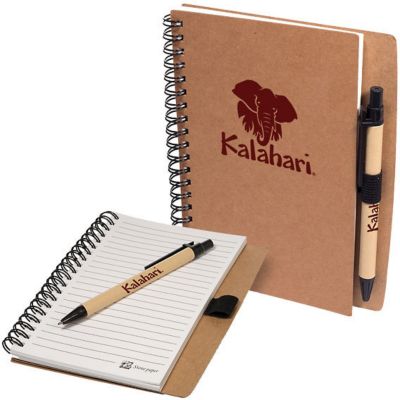 4. Tritan Stripe Bottle. We could tell you how awesome this 24-ounce water bottle is, but we think this customer review sums it up nicely: "We are very pleased with the durability of this product and the fact it is made in the USA is all the better! We can't wait to start giving them to some of our clients." It's also BPA free, comes in some splashy color combos, and is dishwasher safe.

5. Bamboo Cup. This 16-ounce single wall pint cup is made from real bamboo fiber and comes in 10 fun colors, like sunflower, carrot, and green apple. There's plenty of room for us to screen print your logo or custom message as well.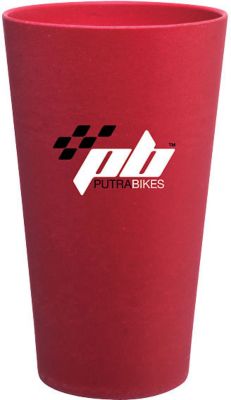 6. Pet accessory bag. Forget trying to cram things into shopping bags or plastic bags (neither of which is good for the environment) and opt for a re-usable tote like this one. It's roomy with multiple storage compartments and includes two collapsible bowls for food and water. Personalize it with the pet's name. This is a perfect promotional item for pet shops, vet offices, dog walkers, pet kennels, and so forth.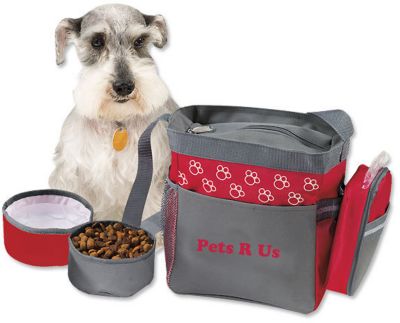 7. Write On Calendar. A dry erase calendar is a smart thing to have in the office, and even in the kitchen at home (hello, spring schedules for the kids' sports activities). You won't be wasting any paper, either, which is an added bonus. The adhesive back can stick to most surfaces, making it even more versatile. And as if that weren't enough, there's plenty of room for your company name and message.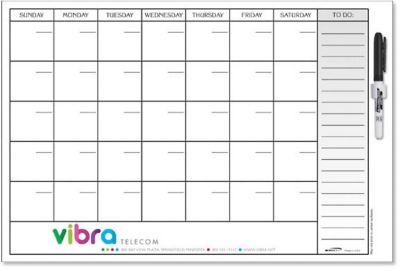 8. Silicone Lunch Box with Lid. Don't take the "brown bag it" directive so literally, folks. While you'll definitely save money bringing your lunch to work, you're not doing the environment any favors if you bring said lunch in a brown paper bag or plastic bag. Here's the perfect solution. This handy box is made from food-grade silicone. It's microwave, freezer, and dishwasher safe. And yes, there's plenty of room for your custom imprint. Want a cool idea for a promotion? Mail these to customers with something special inside and a note thanking them for their business. They'll appreciate the gesture and they'll see your name every time they use this lunch box.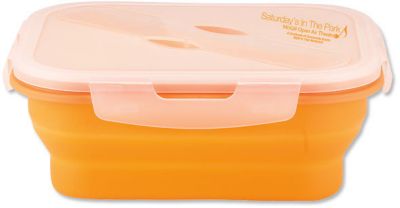 9. Soft Touch Microfiber Cleaning Cloth. This soft cleaning cloth gets the job done right every time, and it is so much more efficient and eco-friendly than paper towels. Use it to clean your glasses, sunglasses, cameras, and screens (like tablets and smartphones). You'll never find any scratches, and we think you'll love the eight vibrant colors and roomy imprint area.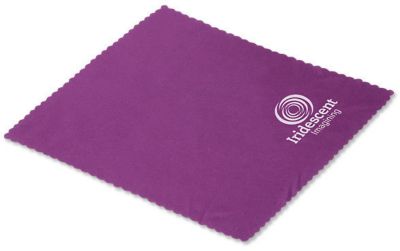 10. Latitudes Foldaway Shopper. We're moving away from being a plastic bag society at the grocery store—a definite good thing! But we still need a way to carry all our goods home, right? Enter the latitudes foldaway shopper. This PVC-free tote bag is roomy inside, yet folds up for easy storage. Wear it comfortably over your shoulder thanks to the 18-inch straps or carry it by its drawstring. We'll screen print your custom message on the front, a message people are bound to see regularly, thanks to how useful this bag is. This is a great promotional item for your customers AND everyone in your office.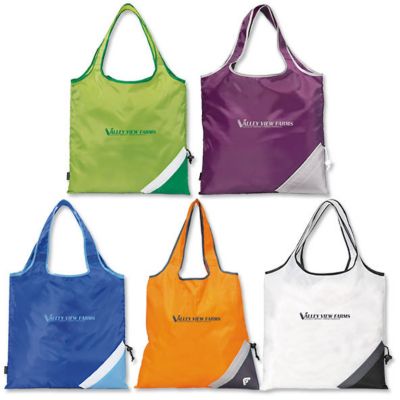 11. Shake it Bottle. This shake-it bottle has easy-to-read measurement markings, an easy-pour spout, and a plastic shaker ball to help break up powder used in things like protein shakes and other nutritional beverages. It's BPA-free and comes with a screw-cap lid. Plus, there's plenty of room for your imprint. This is a great promotional product to consider if you work in the health sphere. Think health clubs, juice bars, personal trainers, nutritionists, and more.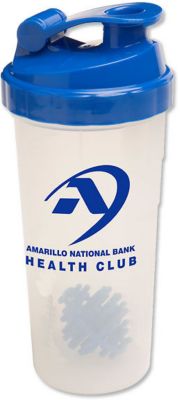 12. Igloo Polar Cooler Bag. If there's a name you can trust when it comes to keeping your food and drinks chilled, Igloo® is it. Re-usable bags are always a smart choice, especially this one, thanks to the fact it's insulated with a leak-resistant and heat-sealed antimicrobial liner. This bag has a 5-can capacity as well, making it perfect for day trips and office outings. We'll screen print and center your logo on the front pocket or maximize exposure as well.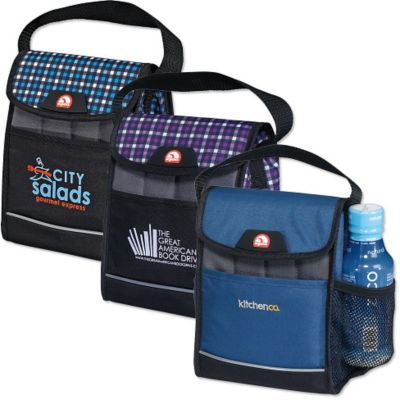 13. 3-Inch Round Coasters. You can rely on their durable, pulp-board construction and their roomy imprint area. These also make the perfect giveaway item, as one happy customer noted in her review: "I will be attending four travel fairs for a client, and these 3″ round coasters are simply lovely! The perfect give-away for certain!"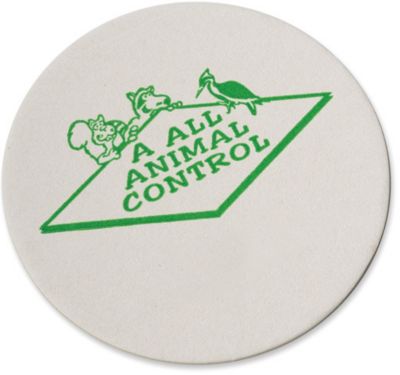 14. Colored Plastic Die Cut Bags. You might be think it's strange to include plastic bags in a blog post on eco-friendly products, and you'd be right. Except these are no ordinary plastic bags. They're made from oxo-biodegradable plastic, which has many benefits, including the fact it's recyclable (other degradable plastic isn't). This is the ideal solution when you want the look and feel of traditional plastic bags, but without all the, well, baggage that goes along with them (pun intended!). And of course, they look great. As one happy customer said, "We love these bags. The printing looks wonderful and really makes our logo stand out. Thank you for a great product and value."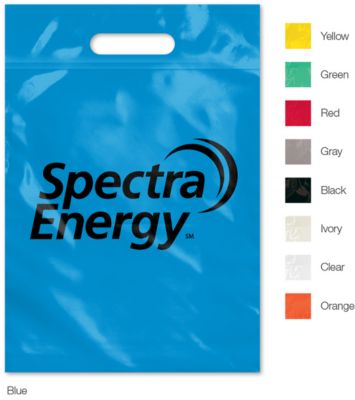 15. H2go Vibe Glass Bottle. These 22-ounce bottles are striking. The bottle is made from single wall glass, and the lid is made from Tritan Plastic™ (with the exception of the clear glass lid option). The non-metallic imprinted bottles are dishwasher and microwave safe (but be sure to hand wash the lids). Your custom imprint is sure to stand out as well.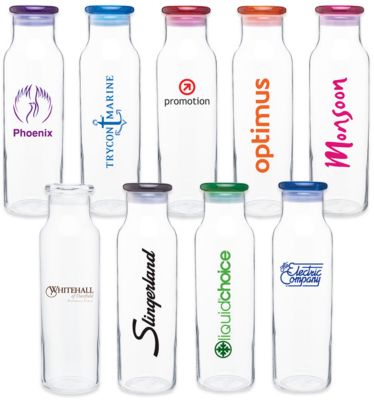 Which product is your fave? Share in the comments.