You've got great food and drinks. You love the ambiance you've created in your establishment. And you just know that if people gave your place a try, they'd love it. Need some creative ideas for promoting your restaurant or bar? Here are three (plus a bonus at the end).
1. Team up with a complementary business and throw a party. You supply the location and food, and the complementary business delivers a relevant presentation (and you promote the event to BOTH of your social media networks, and contact lists). For example, does your restaurant specialize in Italian cuisine? Team up with a design/build firm and have them give a presentation at your restaurant about designing/creating authentic Italian kitchens. Or host a wedding photographer who provides tips and tricks on taking great pictures on the big day (and then promote your restaurant as a great place to have rehearsal dinners…or promote your bar a great destination for bachelor/bachelorette parties – you get the idea).
2. Think loyalty cards. This is a simple concept: offer patrons a loyalty card, which is usually business- card size with room for a certain number of stamps or hole-punches every time a person visits. When the person stops by your establishment and presents her card, you stamp it. After the card is filled, the patron can cash it in for a free appetizer/meal or discount. A loyalty program is an excellent way to encourage repeat business.
3. Do good. Think charity promotions. Many religious organizations, schools, and non-profits are always looking for innovative ways to raise money. Sponsor a charity and choose one day a month (a Monday is usually a good day) for people affiliated with the charity to buy dinner from your establishment. A certain percentage of the bill will go back to the organization. This promotes goodwill in the community, and it will likely expose your restaurant/bar to people who might not have been familiar with your restaurant.
BONUS! Of course, whenever you do some sort of promotion or marketing, you want to make sure you've stocked up on restaurant promotional items that people can take with them so that they remember your business and their experience with it. Here are some we recommend:
Logo Glassware. From personalized wine glasses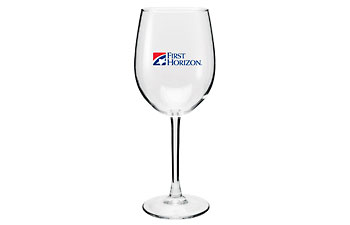 to tumblers to pilsner glasses, you can't go wrong with these sorts of promotional items that are bound to get used when people bring them home.
Wine openers. Like glassware, these promotional items are elegant and useful. Every staff member should have one.

Custom ceramic mugs. Have you ever received a free mug that you didn't use? A house can never have too many mugs, so you're guaranteed to get some good mileage out of these promotional products.
Do you own a restaurant or bar? What creative ways do you promote it? Share in the comments!