We'd be lost without our administrative assistants, right? Make sure you celebrate them on their special day, Wednesday, April 26 2017. The clock is ticking!
Wondering what to get them? Here are eleven cool gifts to consider. Each gift idea can showcase your logo or a message of appreciation for the past year!
 Colorful Desk Accessories Set. This is a popular item at Amsterdam Printing. The trendy color assortment is sure to brighten any room for months to come! The set includes 4 pieces- each showcasing your logo and company name and even better you can personalize each piece individually if you choose!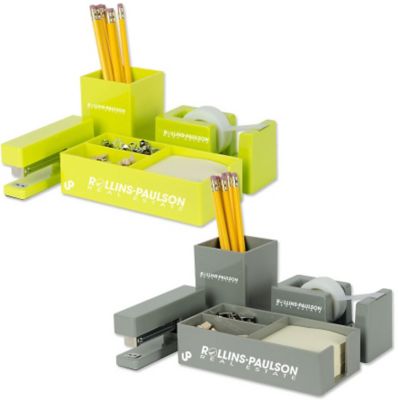 Delane Pen/Letter Slitter Gift Set. Stylish. Sleek. Useful. Need we say more? OK, how about this: laser-engraved imprint and gorgeous gift box in a variety of colors. Yeah, we thought you'd like the sound of that.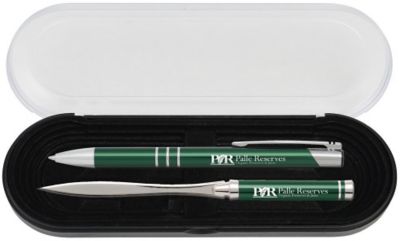 Engraved Pen Sets. If a pen-and-pencil set would be more useful to the busy admin professional in your life rather than the letter opener we mention above, we've got you covered with this lovely set Delane pen and pencil gift set. And it's not just any pencil either, but a mechanical one that provides increased precision. Plus, you get the same great laser-engraved imprint and sophisticated gift box as well.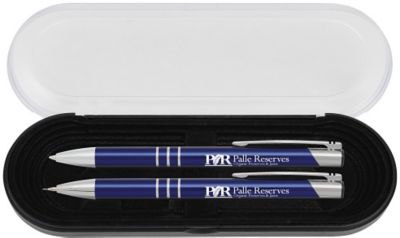 Languiole® Cheese Serving Set. Give that special admin professional in your life a truly classic gift of fine quality craftsmanship. The Langiole® Cheese Serving set includes the presentation case, slate serving board and three cheese knives. Your logo and company name will be debossed on the wood case making this a gift that is sure to be remembered for years to come!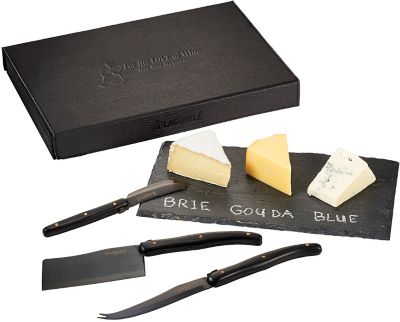 Cara Stainless Tumbler. Does your admin have a long commute, an addiction to caffeine, or both? Acknowledge all of the above and receive their eternal thanks for this awesome stainless tumbler. It holds 18 ounces of liquid (coffee, cola, water–you get the idea!) and fits most cup holders. Add "#1 Employee" along with your logo, and your special professional won't ever have to worry about someone walking off with it either.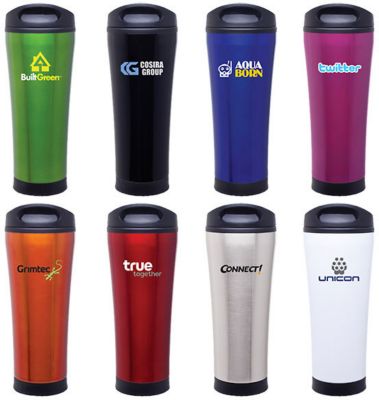 Microfleece Ladies Zip Jacket. Let's just say that a closet can never have too many fleece garments, and this one will definitely take center stage. Choose from four gorgeous colors and add your logo to the imprint space on the front…your employee can be a stylish, proud "walking billboard" for your company. Sounds like a win-win for everyone!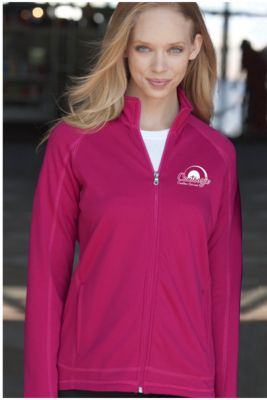 Microfleece Mens Zip Jacket. We certainly don't want the guys feeling left out, and they won't when you give them this sporty fleece top with an embroidered imprint on the front. Note: this is a great item to give ALL your employees, not just your admins! Makes great birthday and holiday gifts.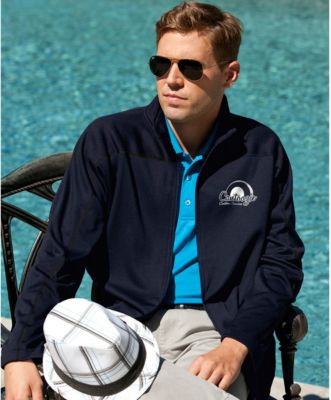 Caltech Ladies Quarter Zip Knit Jacket. Quarter zip jackets are all the rage this season, so this is another cool option for your support staff. The sporty and fun classic colors are sure to be a hit, and there's plenty of room to add your company logo on the front.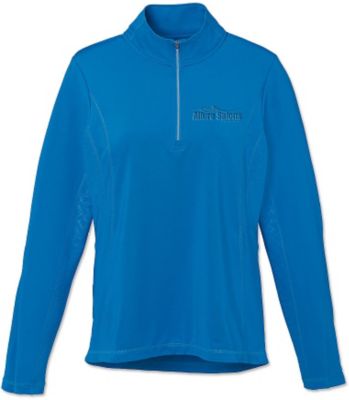 Caltech Men's Quarter Zip Jacket. Don't worry — we've got the guys covered  with their own warm and stylish quarter zip jacket with the same great features we mention above.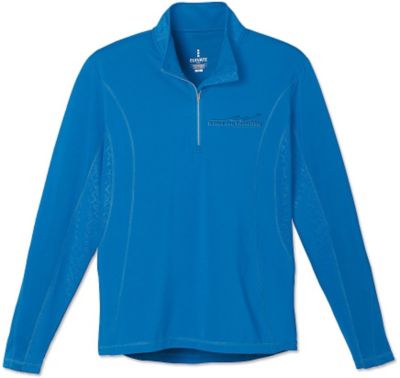 Classic Signature Basket of Chocolate Carmel Apples and Pretzels.  You add your full color logo and company name or message of well wishes and leave the rest to us. Sounds like a win-win for everyone!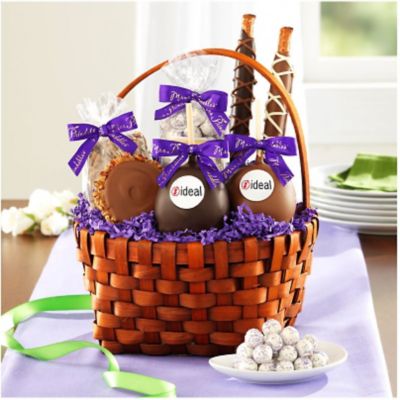 Marcello Stylus Pen. OK, let's get this out of the way right now: there are pens, and then there are Marcello Stylus Pens. These puppies are a two-in-one pen/stylus with an ergonomic barrel and grip designed for comfort. Your employee—and his or her hands—will thank you. There's plenty of room for your custom imprint as well. As one reviewer wrote, "Everyone loves this pen!"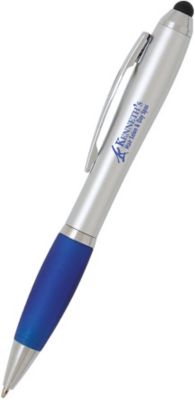 What do you think? Which item would you be most excited to receive (or give)? Want to drop your boss a hint? Share in the comments!